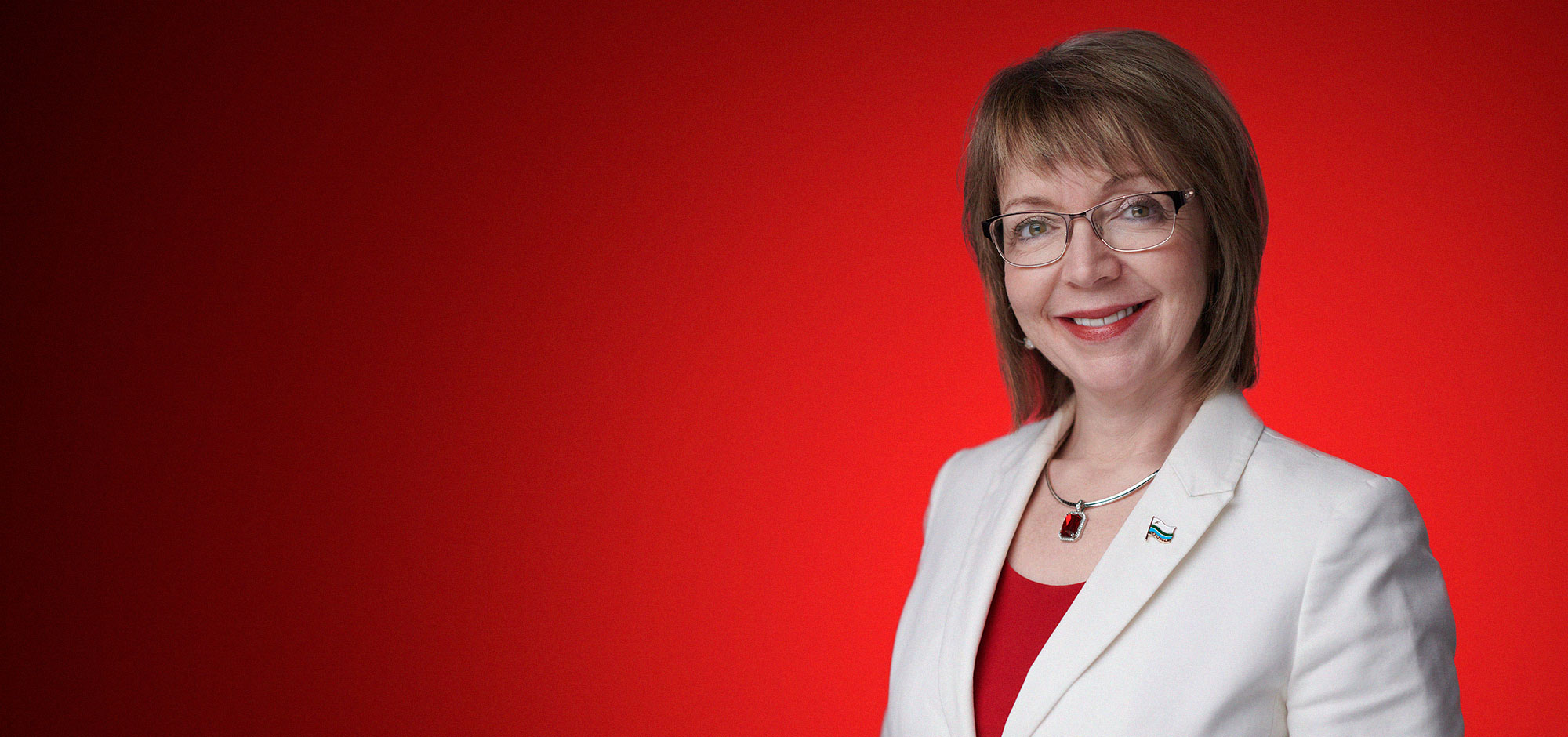 Lisa Dempster was first elected to the House of Assembly in 2013 in her home district of Cartwright – L'Anse au Clair. 
Ms. Dempster was appointed Deputy Speaker of the House of Assembly in December 2015. In July 2017, Ms. Dempster was appointed Minister of Children, Seniors and Social Development, Minister Responsible for the Newfoundland and Labrador Housing Corporation and Minister Responsible for the Status of Persons with Disabilities. She also served as Minister of Municipal Affairs and Environment in 2019.
Born and raised in Charlottetown, Labrador, Ms. Dempster attended Memorial University, and worked in the tourism and hospitality industry. She worked for 23 years as a career and employment counsellor, including 10 years with the NunatuKavut Community Council, of which Ms. Dempster is a member.
Ms. Dempster also served as Deputy Mayor of Charlottetown as well as the Labrador Director on Municipalities NL's Board of Directors. Before entering public office, she served as a trustee with the Labrador-Grenfell Regional Health Authority Board, a member of the Memorial University Faculty of Medicine's Admissions Committee, Chair of the Charlottetown Literacy Committee and Co-Chair of the Region's Literacy Committee.
She represented the province for six years on the National Steering Committee of Commonwealth Women Parliamentarians, sharing her perspective on the opportunities and challenges for women interested in pursuing public office.
Ms. Dempster is married with two children: Nicholas (now deceased) and Natalie. She makes her home in Charlottetown, Labrador with her husband, Gaius, and daughter, Natalie.
On April 8, 2021, she was sworn in as Minister Responsible for Indigenous Affairs and Reconciliation, Minister Responsible for Labrador Affairs, and Deputy Government House Leader.