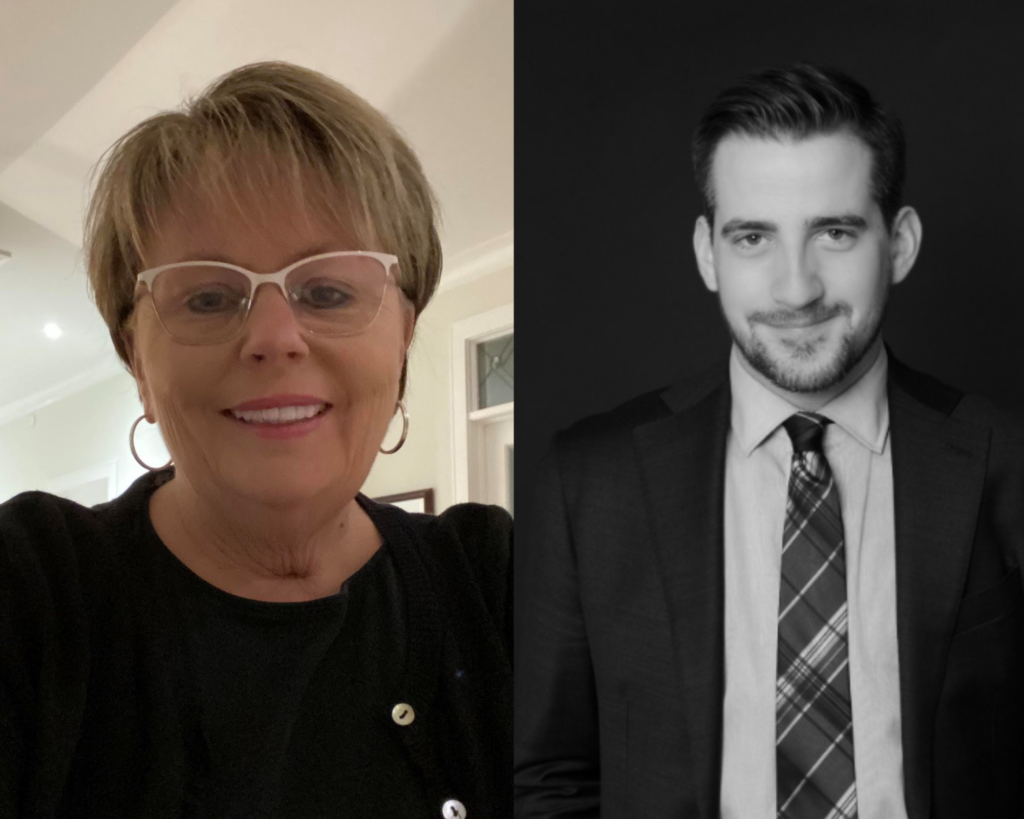 We are pleased to introduce Judy Morrow and John Samms as our Co-Chairs for the 2021 General Election Campaign! Read more about Judy and John below:
Judy Morrow, Q.C.
Judy Morrow Q.C. is a practicing lawyer in the Province, having been called to the bar in 1986. She is the founding Partner of Morrow, Morrow & Crosbie located in Bay Roberts and Carbonear. Judy has been actively involved in the Liberal Party of Newfoundland and Labrador for many years at both the local and provincial levels. She served as Party President from 2009 to 2014 and represented NL on the National Board of the Liberal Party of Canada during the same time. Most recently, Judy took on a lead role in the 2020 Leadership election process for the Party.
"It gives me great pleasure and pride to serve as Provincial Campaign Co-Chair for the Liberal Party of NL. I was truly honoured to have been asked by Premier Furey to take on this role at such an important time. Premier Furey is exceptional to work with, being transparent, inclusive and down to earth in all aspects. I know he is the person to lead us through these challenging times with his message of hope and optimism. His team-building style of leadership will help this Province reach its potential and secure the future for our children and grandchildren."  
John Samms
John Samms is a litigation lawyer with Stewart McKelvey who practices is in commercial litigation, natural resources, labour and employment, municipal as well as construction law. John acted on the lead negotiation team as part of the 2019 $2.5 Billion Atlantic Accord agreement between the provincial government of Newfoundland and Labrador and the federal government of Canada. He teaches Constitutional Law and Law, Government and Public Policy at Memorial University when time allows. John has long been involved in the Liberal Party of Newfoundland and Labrador, most recently serving as the co-chair of the 2020 Newfoundland and Labrador Liberal Leadership Election. Originally from Carbonear, NL, John holds a Bachelor of Arts and a Masters of Arts in Political Science as well as a degree in law – in 2015, he was awarded the winner of the New Brunswick Trial Lawyers Association Prize for best performance in trial practice.
"I could not be prouder to be part of Team Furey as we strive for a much needed strong, stable and determined Liberal majority government. I am inspired by Premier Furey's selflessness in putting himself forward, pausing an already successful career as surgeon and storied philanthropist in exchange for the daunting challenge before us as Premier. He has more courage than I. Premier Furey has a vision for the province that is not centered upon binary choices, but instead upon transforming how government works in this province we all love. We must all rise to the challenge, as Premier Furey has."