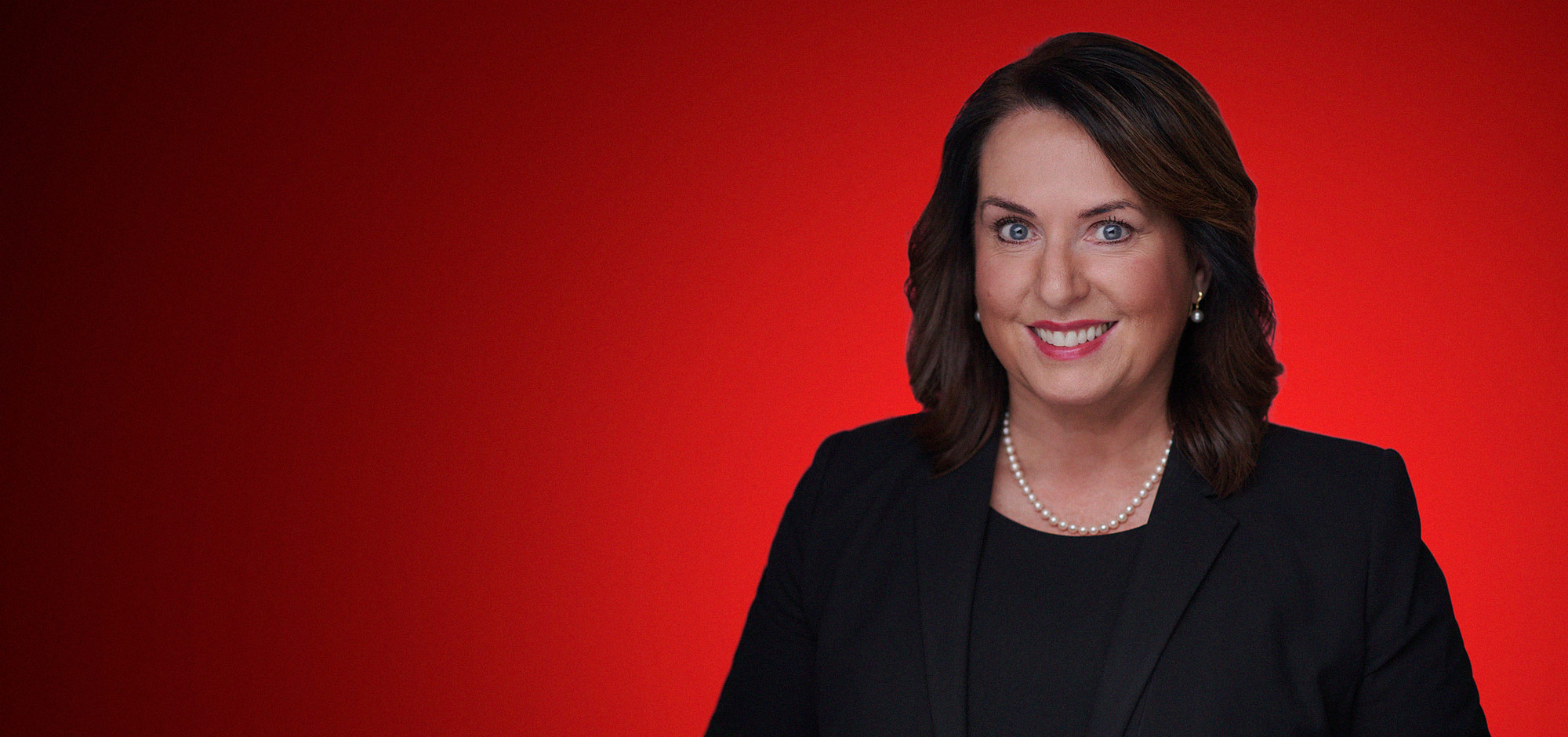 Siobhan Coady was first elected to represent the District of St. John's West on November 30, 2015 and re-elected on May 16, 2019 and March 25, 2021..
She is the Deputy Premier, Minister of Finance, President of Treasury Board, Minister Responsible for the Public Service Commission and Minister Responsible for the Newfoundland and Labrador Liquor Corporation. She is also a member of the Economic Policy Committee, the Planning and Priorities Committee, and the Cabinet Committee on Population Growth.
Siobhan previously served as Minister of Natural Resources, Government House Leader, Deputy Government House Leader, Minister Responsible for the Office of the Status of Women and Minister Responsible for the Office of Public Engagement.
Prior to joining provincial politics, she was the Member of Parliament for the Riding of St. John's South–Mount Pearl. She also served as the Liberal Critic for Treasury Board, a member of the Industry Committee, and Vice Chair of the Operations Committee. Siobhan was also the Chair of Newfoundland and Labrador Liberal Caucus, Chair of the Liberal Biotechnology Caucus and was a member of the Leader's Economic Advisory Committee.
Siobhan is an award winning business leader and recognized as one of the top 50 CEO's in Atlantic Canada. She has owned and operated companies as diverse as Newfound Genomics, a biotechnology research facility; The Clinical Trials Centre, a medical research company; and Bonaventure Fisheries, a fish harvesting company. She is Past Chair and Governor of the Canadian Chamber of Commerce and Past President of the St. John's Board of Trade.
Siobhan is very active in her community. She has chaired the regional economic development board, the Newfoundland and Labrador Business Hall of Fame, and has been the Campaign Chair for the Canadian Red Cross. She has contributed to the Boards of Directors of the St. John's Airport Authority, the Genesis Centre, the Atlantic Innovation Council, the Institute of Corporate Directors, Genome Canada, Compute Canada and Children's Wish Foundation, to name a few. She is an honourary life member of the Royal St. John's Regatta Committee.
Educated at Memorial University of Newfoundland, Oxford University and the University of Toronto, she is an accredited Director of the Institute of Corporate Directors (ICD.D) and an Accredited Public Relations (APR) Professional.
Siobhan and her husband Pat live in St. John's where they enjoy the outdoors and their Labrador Retrievers.